FTC Disclosure:  If you make a purchase via a link on this site, We may receive a small commission on the transaction - at no added cost to you. Thank you!
15 Best Travel Safety Tips
for Seniors
The best travel safety tips for seniors need to include a health check-up, medications, medical insurance cards, vaccine cards, contact information, cellphones, health care provider phone numbers, mobility devices, airplane aisle seats and pre-boarding, tracker fobs, ID protection bags, water and snacks. 
The best safety tips for senior citizens should always be followed when traveling for peace of mind.
As seniors we can be more vulnerable to scams, health issues, injuries and lost personal belongings.
It is a good idea to ask for an aisle seat on an airplane and stop to walk on car trips.
Be aware of your surroundings and remember the possibilities of scams.

Being prepared and following these safety tips is a great way to reap the benefits of the better mental and physical health that travel brings.
If you have a medical condition, mobility issues or are traveling with an elderly travel companion, by using these tips you will be ready in case of an emergency.
Should an emergency evacuation occur, usually due to a weather event, this type of preparation can be a life saver.
If you are a family caregiver traveling with an elderly parent, allow enough time in your travel plans to reach your destination.
Senior discounts are sometimes available to older travelers.
Make use of these discounts upgrade to a safe hotel room in a safe place.
The time of year you choose to travel can contribute to your travel safety.
The holiday season, as an example, can be busy with crowds and long lines.
This can contribute to fatigue or an inability to care for yourself well in regard to medications and rest.
1. Vaccine Preparation for Seniors 
The Covid19 Virus poses a challenge for many senior travelers, especially those over the age of 65. As we age our immune system often becomes weaker and less able to ward off invaders such as a virus, a flu or other diseases.
In addition, many of us have pre-existing health conditions which is more reason to wear a N95 mask during your travels and bring your hand sanitizer.
Vaccines and boosters are now available for Covid 19. Since Covid19 is new, the guidelines change according to the level of the virus. So you can keep up to date by checking the CDC Centers for Disease Control here.
High dose flu shots are offered to seniors. Since the flu is seasonal, it is not a concern year round. All states have Health Departments that you can check for flu activity if traveling during flu season. Realize that the flu activity differs from state to state in terms of the most prevalent months.
When traveling internationally, you might come into contact with diseases that are rare in the United States such as polio or yellow fever. You will be required to get vaccines to travel to certain places. See the United States Department of Health and Human Services website for more information.
2. Get a Health Check-up 
Go to your primary healthcare provider for a check-up.
For senior travel safety seeing your doctor ahead, even if you are in good health, is recommended to avoid any medical surprises while you are away. Do this at least 10 days before your scheduled trip.
If you have had a recent hospital stay for a surgery, have a consultation with your specialist to be sure you are safe to travel.
Often, there are follow up appointments, don't miss them!
You don't want health problems when traveling.
3. Bring Your Medication
Bring your medications.
Pharmacies in the United States do allow for prescriptions to be transferred.
I have done this many times using one of our chain pharmacies.
If you will be on a long stay vacation for seniors, speak to your doctor about writing a yearlong prescription for any medications that you will be using for that period of time.
Pack your medications close to you for easy access.
The best planning tips for seniors recommends packing medications, including over-the-counter medications, in your carry-on bag when traveling by airplane.

4. Remember Your Cell Phone
Bring your cell phones and make sure your important contacts are in your phone.
Remember your cell is your little computer with all the important information that you need.
Research the addresses & phone numbers of the hospitals, urgent care centers, and pharmacies of the locations you are visiting and put them in your phone.
Cell phones, laptops and computers are great to have along if there will be reliable cell and internet service.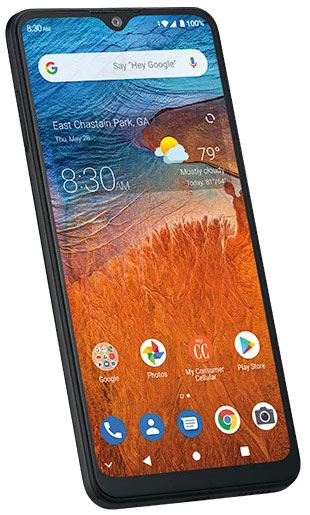 5. Bring Your Medical Cards; One of the Best Travel Safety Tips for Seniors 
For good senior travel safety, medical cards are essential.
You need to bring all insurance cards such as Medicare and or any other supplemental & prescription insurance cards.
6. Bring or Rent Medical Equipment or Mobility Devices?
Bring all medical devices, equipment or mobility devices that you need.
Don't be embarrassed or dismayed, as a Type 1 diabetic, I need all kinds of medical equipment. I have stopped being concerned about what others might think.
This is one of the perks of being a senior, isn't it? You can rent scooters, manual  wheelchairs, power chairs, canes and other walking aids ahead online from Best Price Mobility. This company has 2,500 locations all across the country.

7. Travel in a Group; an Option For Some
For senior travel safety, you can choose a travel groups for seniors.
You might enjoy traveling with family or friends. There are many travel groups both large and small.
You might be searching for the best solo trips for women; these can be found within travel groups for women.
There are also travel clubs for seniors. Most clubs keep the needs of seniors in mind; check if they accommodate a special diet or mobility needs if necessary.
8. Request Airplane Aisle Seats and Pre-Boarding
If you are flying, especially on long international flights, ask a flight attendant for an aisle seat.
This will enable you to get up and walk to the bathroom and to move around.
Also request "Pre-Boarding" to board first if you have special needs or disabilities.
A Deep Vein Thrombosis is very serious and can be life threatening.
Seniors are more prone to having a DVT, which can be avoided by getting up and moving around every hour.
If you are on a road trip, stop every so often; get out of the car and walk around for a little while.
I had a DVT myself once after a surgery. Believe me, you do not want this.
In either case, you might think about wearing compression stockings. They even sell fashionable ones just about everywhere these days.

9. Don't Forget Your Water and Snacks
Older adults are more susceptible to dehydration. So please drink plenty of water especially if you will be in the hot sun.
Age alone and sometimes medications can contribute to the possibility of dehydration.
Snacks can help if a meal is delayed. 
10. Protect Your Sensitive Information
Older adults can be easy tourist targets for thieves intending to steal important items.
Don't wear or carry expensive jewelry. I know of a family member who had a necklace ripped off her neck, lesson learned.

Keep your purse close. Realize that some distractions, like loud noises might be intentional in order to get your purse or wallet.
Electronic theft uses the RFID signals to access valuable information on your credit cards or phones for example.

You can purchase backpacks, money belts or clothing to conceal your cash, credit cards, or debit cards. These are often protected from electronic theft by blocking RFID signals (Radio Frequency Identification). 
Do you remember how we used to use travelers checks. My, how things have changed!

FTC Disclosure:  If you make a purchase via a link on this site, We may receive a small commission on the transaction - at no added cost to you.
Thank you!
RFID (Radio Frequency Identification) Blocking Bags and Cases
11. Be Aware of Your Surroundings
Be aware of your surroundings. We do get distracted by all of the new sights and sounds.
This is exactly why tourists are sometimes targeted by thieves. So it is usually best not to walk alone and to stay in well-lit areas.
12. Know Your Capabilities
Suppose you are going on a hike. Learn about the trails ahead of time.
How long is the hike, does it require excess walking? Are there any perilous parts or steep terrain that might be too difficult at this time of life?
We hope to continue doing the things we did at a younger age. We just might need to plan; taking our present capabilities into account.

City travel can be the same. There is no need to overdo; making some adjustments for current age and abilities can make a big difference in successful travels as an older adult.

13. Trackers for Lost Items, Companions or Loved Ones
Some of the best travel safety tips for seniors available in recent years are trackers to find or locate personal belongings, possessions, property or loved ones.
Bluetooth Trackers
Another safety net when traveling is a tracking device for your luggage or other valuable items including your loved ones!
The "Tile" device works with both Android and Apple phones. If you lose something such as keys or bags, the Tile can help you locate it within 250 ft. to 450 ft. depending on the model purchased.
Just tap the "Find" button in the Tile App on your phone, tablet or computer and the Tile fob connected to your keys or luggage will ring.
The Tile App will also show the location on a map.
A friend of ours found a misplaced suitcase on a cruise that was delivered to the wrong room. 
The customer service is great in helping you set it up.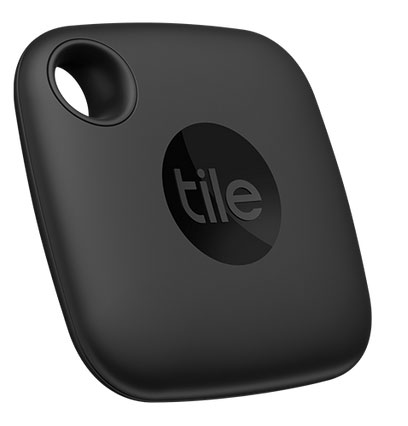 GPS Tracking Devices
What is Tracki®, a GPS tracker?
Tracki® is an intelligent, GPS-GSM tiny device that allows you to track and find your valuable items and loved ones, see their exact location, and automatically get alerted when sending distress signals.
Tracki is a real-time GPS tracking device & platform that is used to track, get alerts and safely keep everything that lives or moves: kids, elderly, dogs, cars, motorcycles, equipment, drones, boats, shipments, luggage, etc.
Tracki is patented, works worldwide, and covers unlimited distance. Tracki also has panic buttons to send SOS alerts.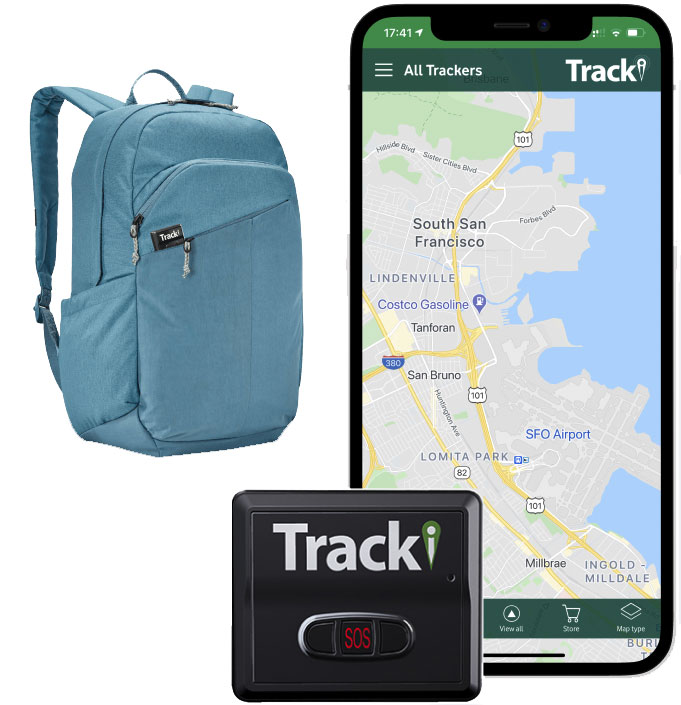 Find misplaced things nearby and far away. Tile trackers and the free Tile app work with Android™ and Apple® devices.
Just tap "Find" in the Tile app and the Tile device will ring. Watch the Tile Detector's green rings fill in as you get closer to them.
If you lose something when you're out and about, Tile can help you locate it. View its most recent location on a map. It'll show you the last time it was with you or the last time your Tile app was able to locate it.
More Available Trackers
Samsung Galaxy SmartTag - Owners of Samsung phones looking for the best key finder should consider the Samsung Galaxy SmartTag alongside the Tile Pro. Like the Tile Pro, the SmartTag fared well in our range testing, as we were able to stay connected to our keys from up to 225 feet away. We can also point to some real-world successes with the SmartTag, as our tester was able to find keys that were left behind using last-seen data from the companion SmartThings app.
Apple's AirTag - If you've got an iPhone, especially one of the more recent models, you'll want to try Apple's AirTag. This key tracker pairs with your iPhone over Bluetooth to help you track down lost items in the iPhone's built-in Find My app. If you've got an iPhone 11 or later, you can tap into the Precision Finding feature, which uses the U1 Ultra Wideband chip in newer Apple phones to provide more detailed directions on finding lost items.
Chipolo One key finder - The Chipolo One key finder continues Chipolo's proud tradition of producing trackers with very loud alarms, making it easy to find the item you've misplaced. But the Chipolo One introduces an even better feature to the mix — out-of-range alerts that buzz your phone when you've left an important item like your keys behind.

14. Prepare Your Family & Friends
If you will be traveling alone, tell family or friends about your itinerary and schedule. You might even ask them to check on you periodically.

15. Travel Insurance; Another One of the Best Travel Safety Tips for Seniors
If you purchased travel insurance, your card should be kept on your person when possible.
Hopefully this insurance will include coverage in case of an unforeseen illness and evacuation should you need a transfer.
Many people do not realize that travel insurance is more than the opportunity for reimbursement if you cancel your trip.