FTC Disclosure:  If you make a purchase via a link on this site, We may receive a small commission on the transaction - at no added cost to you. Thank you!
Travel Groups for Women
Travel groups for women can be the best way for female travelers or women of all ages, especially seniors, to have travel experiences in amazing destinations.
No matter your comfort zone, you can find group travel that will cater to your activity level or safety concerns.
Solo travel for women is often better in a group.
Among the different reasons to travel in women's-only tours is to meet like-minded women and make new friendships that might continue for years to come.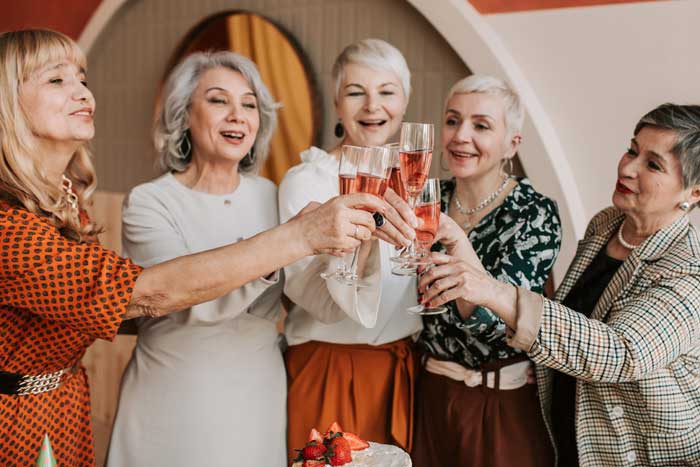 Imagine sharing some of your bucket list travel dreams or meeting some of your greatest travel goals in the supportive environment of an organized travel tour.
Whether you are a first- time traveler or have taken some previous tours new adventures await.
These women only travel tours will handle all of the details of your guided tours, if you so wish and you can relax and have a wonderful time.
Perhaps you hope to do more planning yourself and go at your own pace, there are tours available in this less guided category as well.
The variety is immense and certain to provide unique experiences.
There are international tours allowing you to meet new people including women who can introduce you to their own local culture.
You might visit South America and take a cooking class in Costa Rica or eat in restaurants enjoying the great food.
If wine tasting is your thing some tours specialize in this.
When you visit Museums in any of the different locations you can be confident that female artisans and artists won't be overlooked.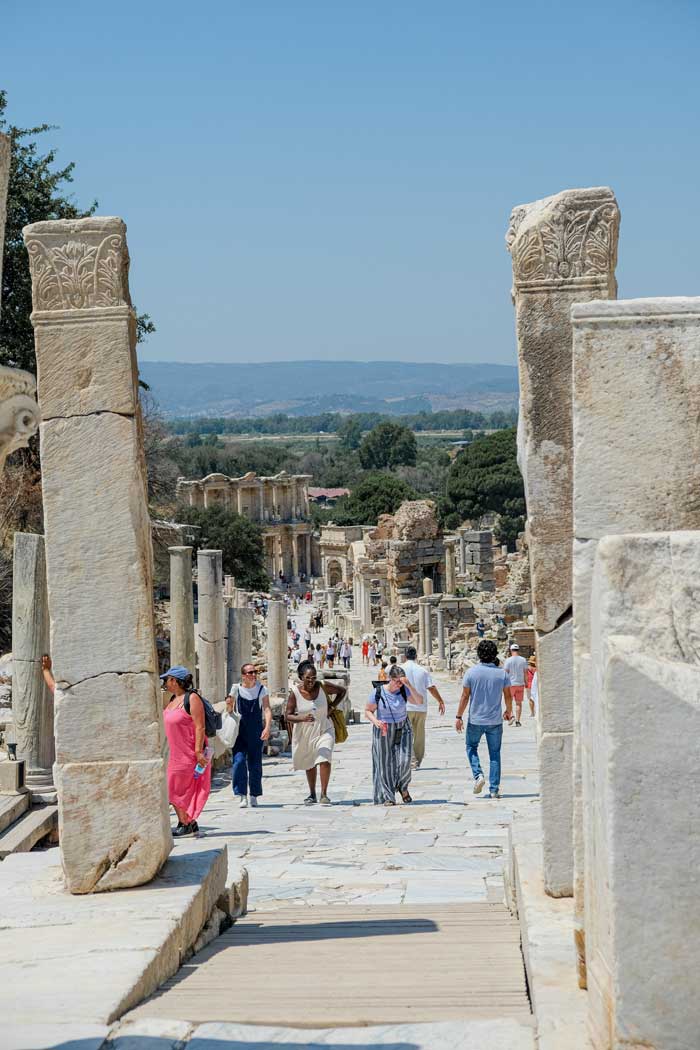 Perhaps a more active vacation is your travel style.
There are women's trips to National Parks in the United States and around the world where you can walk, hike, bike ride, zip-line, ski, kayak, or swim.
The travel industry has recognized an increase in interest in women only travel groups.
Many of the companies are now completely owned, managed, and staffed by women.
With so many different travel styles available today, you can choose from solo trips for women, small or larger tours, women adventure tours, volunteer tours education tours and luxury spa tours and more.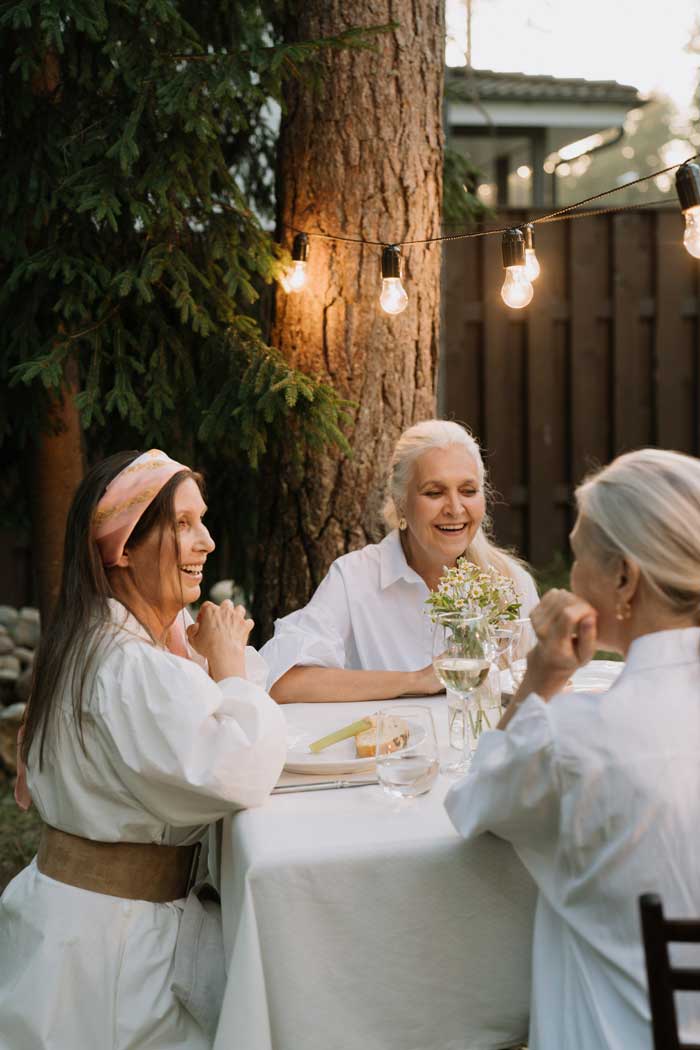 The 28 Best Travel Groups for Women
We have contacted many of the Women Group Agencies and they have confirmed that 60% or more of their patrons are senior women.
You will meet other women traveling in these groups and make more friends who love to travel.
Here is the 28 best travel groups for women that we found.
These groups include various activity levels, exotic adventures, learning tours, volunteer opportunities, luxury vacations, and spa retreats.
1.REI
REI provides journeys for you to experience the authentic world skipping all the well- known tourist traps.
Their trips allow you to gain a first hand understanding of the culture, food, and landscapes of your chosen destinations.
Whether you decide to climbs mountains, kayak, zipline or relax at a yoga retreat, booking with REI is a wonderful opportunity for women travelers.
2. Woman Tours
With Woman Tours, you can pick a cycling tour to book from their 3 fitness categories which are leisure, moderate, and advanced.
It is also possible to get an eBike for an even easier cycling trip.
Imagine cycling in one of their many available tour locations such as in the United States, Europe, and South Africa.
3.Adventures in Good Company
Adventures in Good Company offers vacations for women who enjoy being active while connecting with nature.
Even though all trips do require good basic health, balance and mobility, they do welcome all women.
It is a good idea to speak with a representative from the company who can answer any of your questions or concerns.
Since they want you to have the most enjoyable experience, they can make recommendations for you.
There are a range of activities to enjoy such as hiking, backpacking, multisport, paddling and rafting.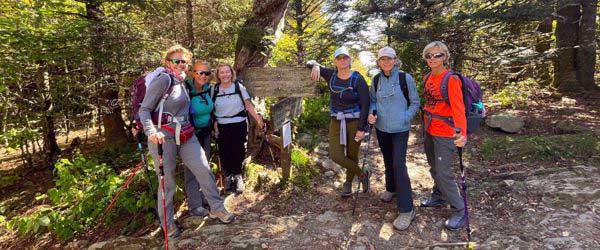 4. Wild Women Expeditions
Wild Women Expeditions is a sustainable adventure travel company based in the United States. The tours are not limited to the United States but span the globe. Whether you love to canoe, cycle, hike, horseback ride or kayak, there are great tours for women. Retreats and safaris are also available.
5. Wander Women Tours
Wander Women Tours allows small groups women the opportunity to visit Greece, Ireland, Malta, Egypt, Russia or locations within the United States.
The types of tours available does vary as women can take a more active tour where they will be biking, biking, or another multisport.
Otherwise, some trips center on visiting Museums, Galleries, doing some shopping or just visiting locations at a more leisurely pace.
6. Explorer Chick
As the name implies, Explorer Chick is a tour company designed for women who like to explore the outdoors.
The trips are organized by your level of physical wellness rated levels 1 to 5.
The website provides information to read about the physical demands of each trip.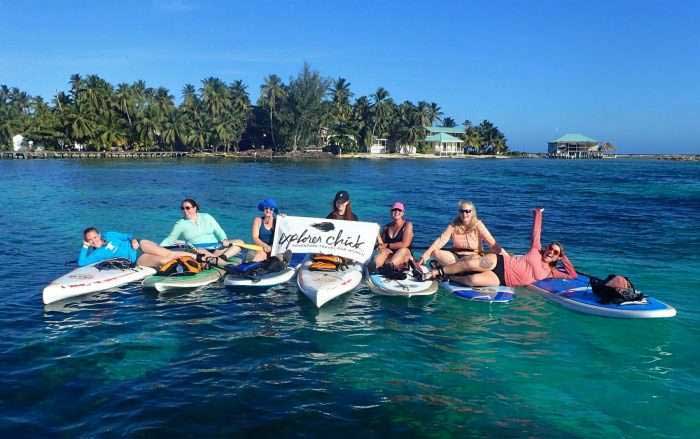 7. Women High on Adventure
WHOA stands for "Women High on Adventure" which is a United States travel company for women with the most adventurous spirit.
If climbing Mt. Kilimanjaro  becoming a Citizen Scientist in Antarctica, or taking an expedition in Mongolia is your thing, then book a tour with them.
8. Wildland Trekking
Wildland Trekking offers hiking trips in the United States.
The hikes are women only with women guides.
9.Canyon Calling
Canyon Calling tours are made for adventurous women.
The company is United Sates based and has a variety of trip worldwide.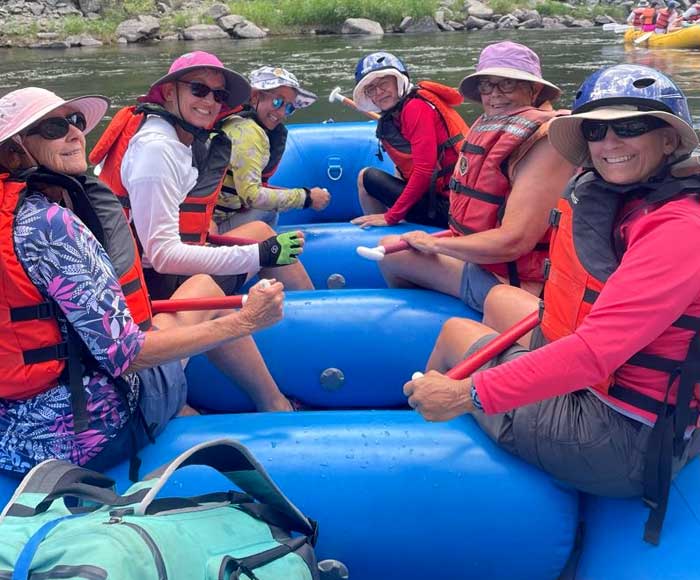 10. Road Scholar -Women's Only Learning Adventures
Road Scholar is a famous travel company that arranges travel groups for the lifetime learner.
Fortunately, they have group trips specially for women only.
The choices include an art intensive in New York City, a rejuvenation retreat in California among many more interesting learning adventures in the United States and throughout the world.

11.Today's Woman Traveller
Today's Woman Traveller company is based in Canada but accepts women travelers from around the world.
Their small group tours start at 6 women with a maximum of 14 travelers.
A trip with a group organized by them might include exploring, shopping markets, visiting gardens, galleries and concerts in numerous countries worldwide.
12.Women Traveling Together
Women Traveling Together has the advantage of a membership program.
The membership offer is a discount on the trip as well as a magazine with pictures and stories from previous tours.
This gives perspective women travelers an inside view of what they can expect on their tour.
They offer al large calendar of tours.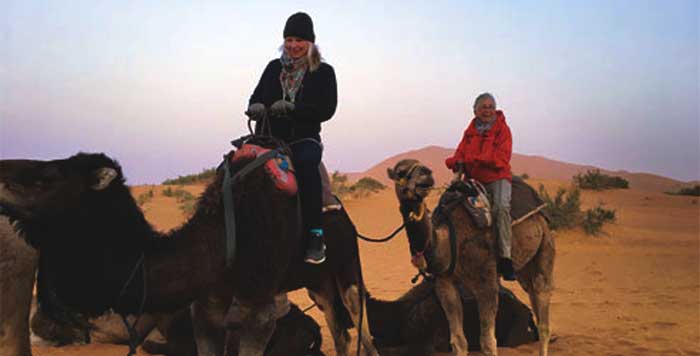 13.Living Big Travel
Living Big Travel arranges tours that are authentic and off-the-beaten-path. Destinations are available on all continents.
Women can travel alone and meet new friends Otherwise; it is possible to schedule a custom trip designed for you and a group of your female friends.
This company empowers women to travel as their authentic self-desires.
Basically, they provide helpful guidance to your own personal planning keeping at all on file for your personal attention and reference.
14. Purposeful Nomad
Purposeful Nomad has meaningful travel that contributes to local cultures.
Travelers visit Guatemala, Cuba, Ecuador, and other countries getting to know the local life and culture while creating a positive impact.

15. Girls Guide to The World
Girls Guide to The World allow luxury travelers to book tours to France and beyond.
The company has expanded to include trips to Germany, Switzerland, Japan, Morocco and Bali.
Hotels are first class and all meals are included.
16. Sight and Soul Tours 
Sight and Soul Tours for Women has been operating for more than a decade.
Having won awards for quality, keep in mind that it is well known and tends to book especially fast.
The hotels and food are first class and many women come back year after year.
17.Damesly
Damesly is a boutique tour company for women.
Be aware that there a limited number of tours.
What makes this company unique is its offering of different types of tours that are not often available.
One such tour type is the Self-Discovery Tours.
18.Goddess Retreats
Goddess Retreats has designed retreats in different locations.
For example, Seminyak has a beach vibe and Ubad Goddess Retreat, located inland in the Village of Ubad is very quiet.
Each retreat is centered on well with Yoga, spa and fitness.
19.FP Escapes
FP Escapes offers wellness retreats in amazing locations such as Montana, the Berkshires, Arizona, Peru, Spain and more.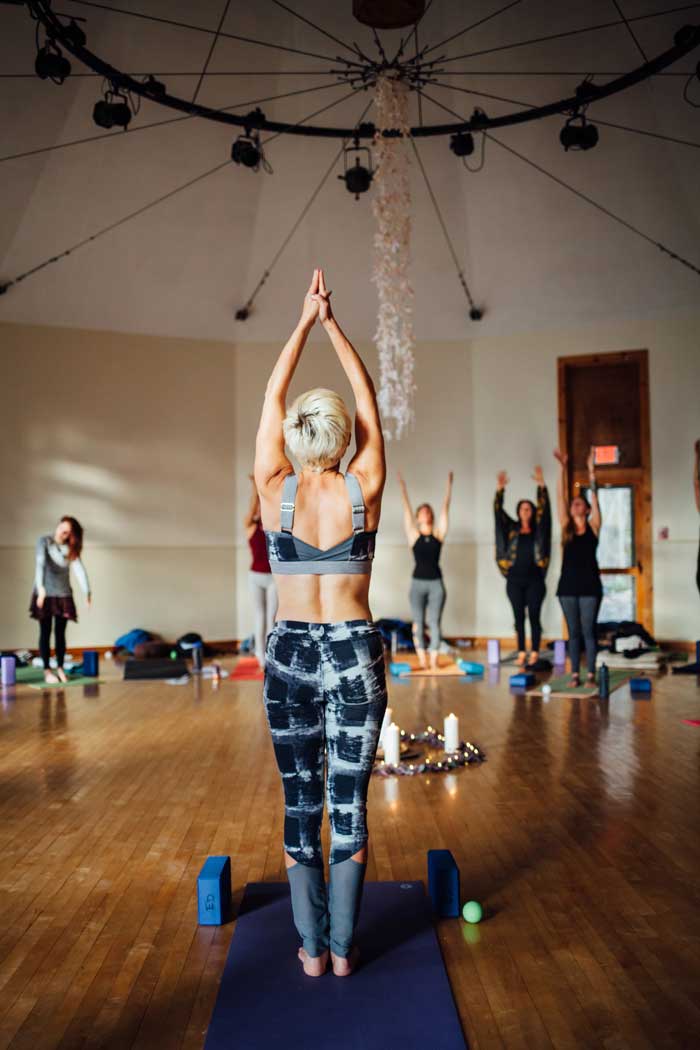 20.Byond Travel
Byond Travel is based in India.
Most of their women travelers are Indian.
However, they do accept women travelers from around the world who desire to tour India.
21. Origin Travel
Origin Travel is an ethical travel agency for women.
The tours are authentic because this company works with local merchants, artisans, chefs, and guides.
The idea is that the tours do not feel like tours but instead an immersion into the life of the destination.
Origin Travel acknowledges tourism related emissions and have partnered with the organization One Tree to aide global reforestation efforts' every trip taken 3 trees will be planted.
22.Walking Women
Walking Women arranges walking and hiking tours that are graded according to level of difficulty.
Many walking trips are in the Uk but they also have European tours.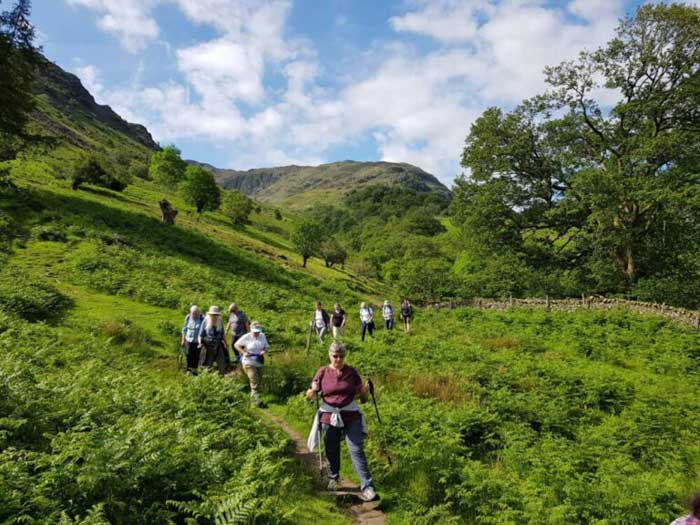 23.Gutsy Women Travel
Gutsy Women Travel appeals to the multi-tasking nature of women.

They offer an assortment of locally hosted and fully escorted trips that have been professionally planned and especially designed for women.
The stays range from quaint inns to resorts to spas with free time to explore and shop.
Dedicated tour manager or local escort who handles all details, even the luggage.

They have a partnership with local guides/naturalists/historians who know the area intimately.
A diversity of accommodations from first class to deluxe are available.
24. Sassy Women Travel
Sassy Women Travel is a luxury travel company that offers once in a lifetime vacations.
Some examples of their fabulous tours include luxury cruises throughout the Mediterranean and beyond, and jet tours in Tokyo.
Of particular interest to some are the Wellness/ Grieving Retreats that can be transformational.
Take note that the itinerary can often be customized.
25.Wanderlust and Lipstick
Wanderlust and Lipstick focuses on outdoor activities in off the beaten path locations such as Morocco, New Guinea, and South India.
In addition, they do also host tours to Ireland and Scotland.
26.Solo Female Travelers Club
Solo Female Travelers Club is a for profit company with a social impact mission that aims to make the travel industry more equitable to women.
This travel company supports female businesses around the world.
SFT Tours organizes small group trips to destinations that might be challenging for women to travel.
All of the women guides are local expects well versed in the women owned businesses of the local communities visited.
For safety solo travelers are paired with another female traveler.
Otherwise, women can choose to bring a female friend, partner, mother,  daughter, or relative.
Upcoming trips often include Iceland, Croatia, Barcelona, Costa Brava, Egypt, Morocco, Tanzania, Cuba and Sudan.
Combined this tour club has visited 160 plus countries around the world.
Additionally, when women join they are given access to a wealth of travel resources that include articles, webinars and courses geared toward the empowerment of women travelers.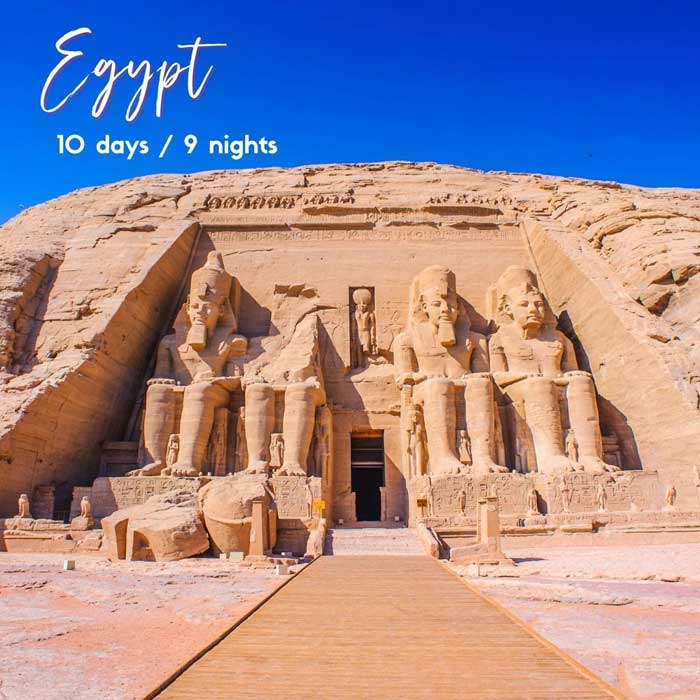 27.Trafalgor
Trafalgor ranks in the top women's only travel tour companies.
Women can expect the attention and understanding they deserve due to the all women team of Travel Directors.
Travelers visit Spain and Portugal with days spent in Barcelona, Madrid, Seville and Lisbon.
Those who have dreamed of France will visit Paris and the French Riviera.
With a group of new friends is a great way to travel to the Emerald Isle or Greece.
Have fun in any of these international tours with this women's only travel company.
28. Insight Vacations
Insight Vacations has announced its latest women-only-tour named Inspiring Iceland.
This trip follows their first women only tour to Venice and the Croatian Coast.
Some highlights of this special tour include experiencing an old Icelandic tradition of bathing in a natural geothermal pool, a ride in a Zodiac boat to sail amongst the floating icebergs, or dine in a traditional restaurant.
On an insight vacation tour women will join a diverse group of women from all over the world.
The particular goals of this company are to promote women's achievements, businesses, to sustain their heritage, and preserve the planet.