FTC Disclosure:  If you make a purchase via a link on this site, We may receive a small commission on the transaction - at no added cost to you. Thank you!
Best Travel Destinations for Seniors
The best travel destinations for seniors are Cruises, Amtrak Vacations, Driving Road Trips, Senior Group Travel Tours, Popular Festivals such as the Octoberfest, the Rio Carnival, the Albuquerque Balloon Festival, the Mardi Gras, the Newport Folk Festival, Hummingbird Festivals, National Parks, Vermont, Maine, Alaska, Cape Cod, Boston, Philadelphia, Santa Fe, Colonial Williamsburg, and San Diego.

Senior travel destinations will vary personally based on your circumstances such as budget, health, interests and choices of transportation.
You can take a cruise to the Caribbean, camp in a National Park to experience its natural beauty, take an RV trip, bus tour or see some of the best places such as Las Vegas or Miami Beach.
Senior Citizens with limited mobility can enjoy a cross country train trip.
Amtrak Vacations also has some very nice vacation packages geared toward seniors and their families.
These vacations vary from 3 day to 13 day packages such as a short trip to Washington DC to the longest trip which includes Yellowstone National Park, Yosemite National Park and the Grand Canyon.
Active seniors can have the best time engaging in outdoor activities like walking, hiking, watersports, skiing and spending quality time on Golf Courses.
This being the best time in life to travel, cruise lines often fit the bill for luxury, relaxation, and entertainment.
Are you hoping to travel in a group, with a club, alone or with family or friends?

We hope to help you explore your many options.
The good news is that along the way you should be able to find some great senior discounts on hotels, transportation, restaurants and entertainment.

Cruises
Cruise Ships are probably one of the most popular senior travel destinations.
There are Cruises to fit a variety of budgets. Have you dreamed of relaxing on the white sandy beaches in a tropical climate? Maybe, you would prefer an Alaskan Cruise, where you can witness the spectacular natural scenery of our 50th state.
River Cruises are among the Best Senior Travel Destinations
Many seniors appreciate history and culture.
If you are a person who would like to be educated about the mighty Mississippi River, you would enjoy a Mississippi River Cruise.
The Mississippi stretches 2,350 miles down the United States from Minnesota's Lake Itasca to the Gulf of Mexico.
Viking River Cruises offers this cruise among many others both here and abroad including Asia and Egypt.
Older adults are often tired of roughing it and appreciate convenience and luxury.
You will travel in elegance aboard one of Vikings Longships.
The staterooms are spacious, the staff is professional and the meals are excellent.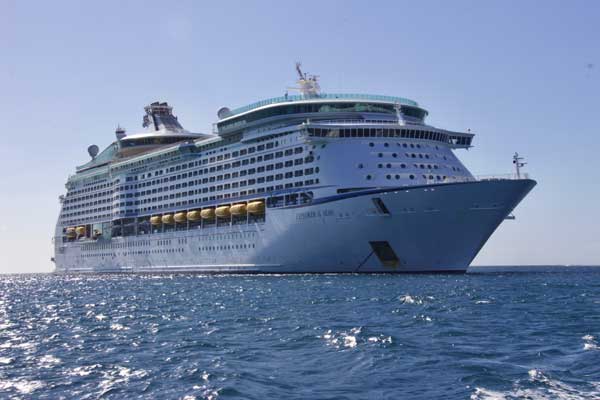 Amtrak Railway Vacations

Amtrak Vacations is a travel agency hosted by Amtrak, the most popular rail system in the United States and Canada.
Amtrak Vacations has trips such as Glacier National Family Adventure and the National Parks of the Southwest Escorted Vacations.
Basically, you will have relaxing train experiences with the option to explore some destinations on foot.
If you are environmentally conscious then be aware that train travel is an eco-friendly way to travel.
These trips are great for those who want an easy adventure with lots of natural scenic beauty to enjoy along the way.
They offer 5 Multi-generational train vacations that are a very popular travel trend for seniors and baby boomers who are looking to spend time with their loved ones.
They are:
1. Glacier National Park Getaway Roundtrip from Chicago
This trip is a 6-day leisure ride to Glacier National Park through the North Dakota plains into Montana.

This getaway promises amazing scenery and lots of relaxation!
Your Getaway includes a boat cruise in the scenic Two Medicine Valley; a breathtaking ride along the Going-to-the-Sun Road; and a tour of the lush Lake McDonald Valley.
You will also have the chance to explore the park on your own.
Trip Highlights:
3 nights' hotel accommodations, 2 nights' onboard Amtrack
Big Sky Circle Tour
"Two Medicine Valley" Boat Cruise
One Dinner at Glacier Park Lodge
Roundtrip Amtrack in Coach accommodations from Chicago to Glacier National Park onboard the Empire Builder
2. Northern Rail Experience
 A Scenic rail journey from Chicago to Seattle to San Francisco and back to Chicago.
The trip travels along major portions of the Lewis and Clark trail. In Seattle you hop-off the train for a sightseeing tour.
In San Francisco time is spent in Muir Woods and Sausalito.


Trip Highlights:
Hop-on, hop-off sightseeing tour of Seattle
Hop-on, hop-off sightseeing tour of San Francisco
Sightseeing tour of Muir Woods and Sausalito
Sightseeing Cruise in San Francisco
What's Included:
One-way Amtrak from Chicago to Seattle on the Empire Builder train; Seattle to San Francisco on the Coast Starlight train; San Francisco to Chicago on the California Zephyr train in Coach accommodations
3 nights' accommodations; 5 nights' on board Amtrak
1 meal included (1 dinner)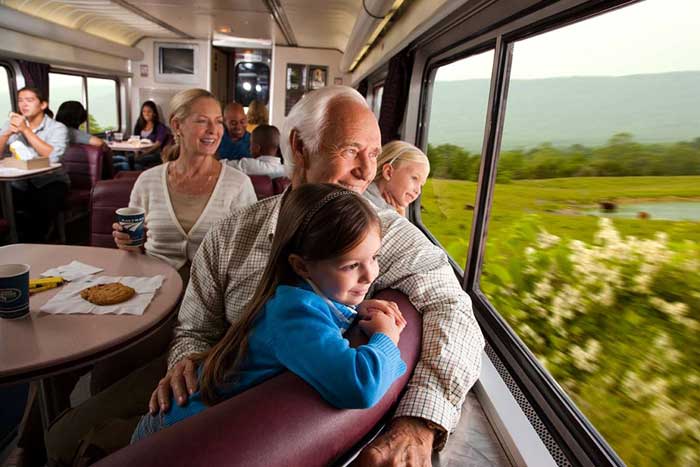 3. Rails to The Grand Canyon
This journey starts in Los Angeles and travels to the majestic Grand Canyon.
You will enjoy a picturesque scenic ride through the great American Southwest through Arizona.
The railway travels down into the Canyon's South Rim for a guided tour of the beautiful sights. You then spend another day exploring the Canyon.
Trip Highlights:
Roundtrip in Coach accommodations on the Grand Canyon Railway
Grand Canyon Freedom Tour
2 nights' hotel accommodations
2 nights' onboard Amtrak
2 meals (1 breakfast, 1 dinner)
What's Included:
Roundtrip Amtrak in Coach Accommodations from Los Angeles to Williams on the Southwest Chief train
2 nights' hotel accommodations; 2 nitghts' onboard Amtrak
2 meals (1 breakfast, 1 dinner)
4. Washington DC Ultimate Getaway
An exciting trip to our nation's capital.
This trip tours the many popular monuments and sights along the Washington Mall and Pennsylvania Avenue.
You will spend the day exploring the city's museums and other popular sights and have a night tour of the monuments as they are lit up in full glory.
Trip Highlights:
3 nights' hotel accommodations
Multi-day hop-on, hop-off sightseeing tour of Washington DC
Monument by Moonlight Tour

5. Grand National Parks with Yellowstone, Yosemite, and the Grand Canyon
In our opinion this trip has to be the "Grandest of All"!
This rail journey visits three of the nation's greatest national parks.
The trip starts in Chicago and travels through the Great Plains and the Rocky Mountains to the Yellowstone National Park, to Yosemite National Park, to the Grand Canyon and back to Chicago.
Itinerary:
Day 1. Union Station in Chicago to board the California Zephyr train heading West.
Day 2. From Chicago across the Great Plains and through the Rocky Mountains to Salt Lake City.
Day 3. Continues to Yellowstone.
Day 4. Today you will experience the majesty of Yellowstone, the world's first national park.
Day 5. Back to Salt Lake City today to board your train heading to the West Coast and Yosemite National Park. 
Day 6. This evening you arrive in San Francisco.
Day 7. Today's trip ventures to Yosemite National Park through California's agricultural heartland. This evening you return to San Francisco.
Day 8. A truly scenic journey down to the California coast to a night in Los Angeles before your vacation continues to the Grand Canyon.
Day 9. The train departs in the evening from Union Station on board the Southwest Chief bound for the Grand Canyon.
Day 10. Arrive in Williams, Arizona headed for the Grand Canyon itself. Board the Grand Canyon Railway which runs through a large expanse of beautiful ponderosa pine forest and views of some charming southwest scenery. The train ends at the South Rim of the Grand Canyon.
Day 11. In the morning you continue exploring the Grand Canyon. In the afternoon, you will return to Williams on the Grand Canyon Railway.
Day 12. You depart from Williams in the morning.
Day 13. Your journey ends in Chicago.
Trip Highlights:
Sightseeing tour of Yellowstone's Lower Loop
Sightseeing tour of Yosemite National Park
Sightseeing city tour of Los Angels
Roundtrip service in Coach accommodations on the Grand Canyon Railway
Motorcoach Freedom Tour of the Grand Canyon's South Rim
What's Included:
One-way Amtrak from Chicago to Salt Lake City; Salt Lake City to San Francisco; San Francisco to Los Angeles; Los Angeles to Williams; Williams to Chicago in Coach accommodations on the California Zephyr, Coast Starlight, and Southwest Chief trains.
8 nights' hotel accommodations, 4 nights' onboard Amtrak
2 meals included ( 1 breakfast, 1 dinner)
Driving Road Trips

One idea for a wonderful road trip for seniors is the California Coastal Highway.
Running 620 miles from below Los Angeles to just above San Francisco, the views are spectacular.
Along the way there are Franciscan Missions that were built in the eighteenth century.
Just remember to follow the senior safety travel tips such as stopping to get out and walk around every few hours.
This won't we difficult with so many attractions available to see.
Take a Golfing Vacation or visit a Dude Ranch.
We hope that our ideas about the best senior travel destinations inspired you to consider these possibilities as well as some of your own for some most enjoyable travel plans as older adults.
Senior Group Travel Tours

Tours offer some of the best senior travel destinations.
Numerous global tour companies specialize in group travel for seniors.
They take you to the most visited countries and the least visited for those seeking more unconventional travel.
You can take a themed tour to engage in a favorite hobby such as birding or photography. "Tanager tours" offer hummingbird tours in Peru.
If you are adventurous, "Tourradar" offers tours to the Grand Canyon National Park or the Alaska Kenai Adventure.
Seniors looking to travel to exotic locations can take a tour with "SITA World Tour"s or "CroisiEurope".
Maybe you always dreamed of an African Safari in South Africa.
Then a Tour with Lights on Safaris can take you there.
The choices of senior friendly tours are endless.
Popular Festivals 
Can be the Best Travel Destinations for Seniors

Festivals are great travel destinations for seniors.
There are Cultural Festivals, Holiday Festivals, Religious Festivals and of course Music Festivals.
They are held all over the world at different times of the year.
Here are a few of the most popular:
The Octoberfest in Munich, Germany.
October Fest is a festival that celebrates German culture, beer, and food.

It is a 16-to-18-day folk festival that typically runs from mid- September to around the first Sunday in October. 
It features parades, a traveling carnival, food, music, and beer drinking.
Octoberfest often attracts more than six million international and national visitors.
If you a senior of German Heritage, this festival might be for you but cultural background is certainly not a requirement to enjoy the fun.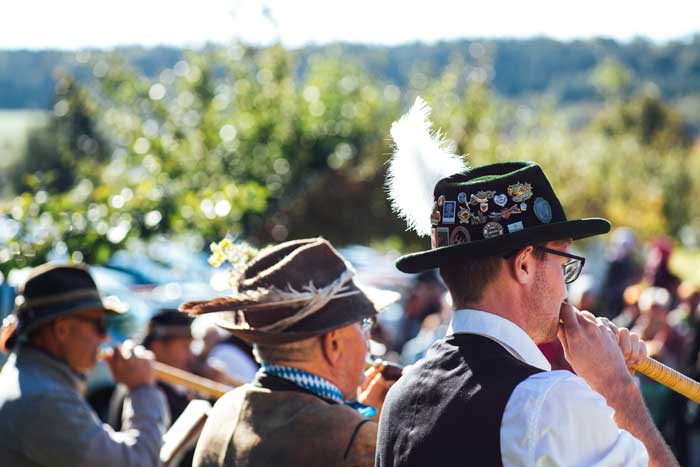 Octoberfest Germany
The Rio Carnival in Brazil.
The Rio Carnival in Rio de Janeiro is held every year on the Friday before Ash Wednesday and ends at noon on Ash Wednesday.

It is the biggest carnival in the world.
If you like parades, parties, and open-air performances, you will love the Rio Carnival that is sometimes called "The biggest show on Earth"
Rio Carnival - Rio de Janeiro, Brazil
The Albuquerque International Balloon Festival in Albuquerque, New Mexico.
This 9-day event in Autumn is the largest hot air balloon festival in the world.

People from around the world come to watch hundreds of colorful balloons filling the sky.
There are fireworks, skydiving shows and much more.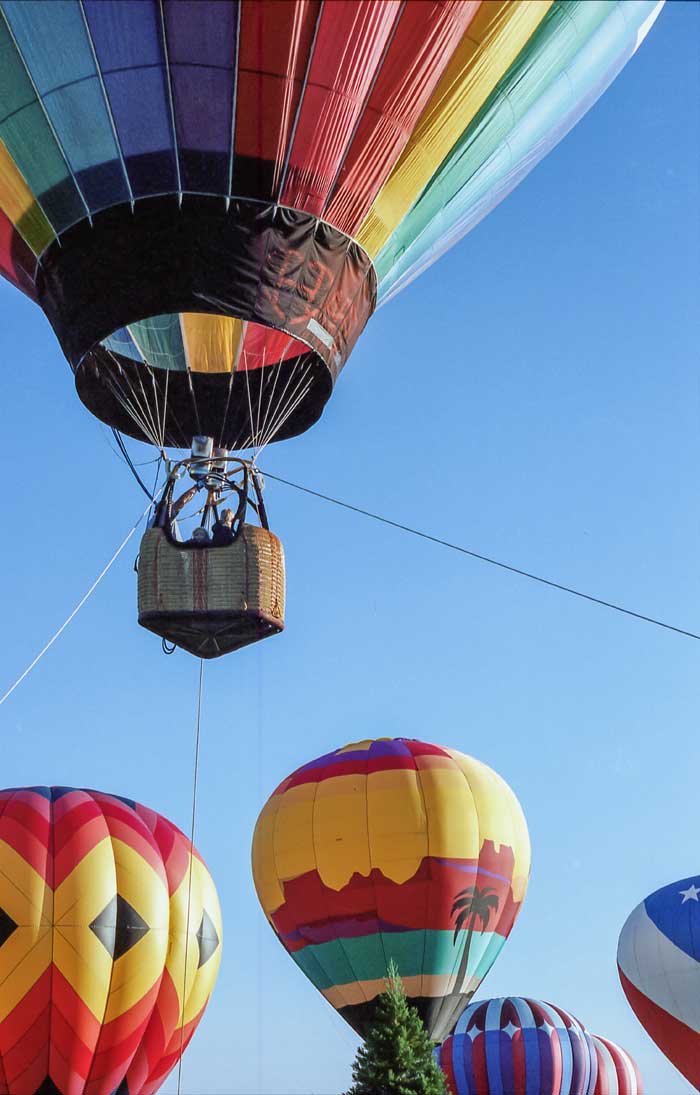 Albuquerque Balloon Festival - New Mexico
The Mardi Gras in New Orleans, Louisiana.
The famous Mardi Gras is traditionally celebrated on "Fat Tuesday" before Ash Wednesday and the start of Christian Lent.

Mardi Gras generally takes over the entire city. It has a reputation for being on the wild side due to the goings on in the French quarter.
However, Mardi Gras is largely a family event.
Uptown in the more residential locations there are many families out to enjoy their own Mardi Gras festivities.
There are parades and floats galore everywhere. The music of New Orleans is legendary during this festival.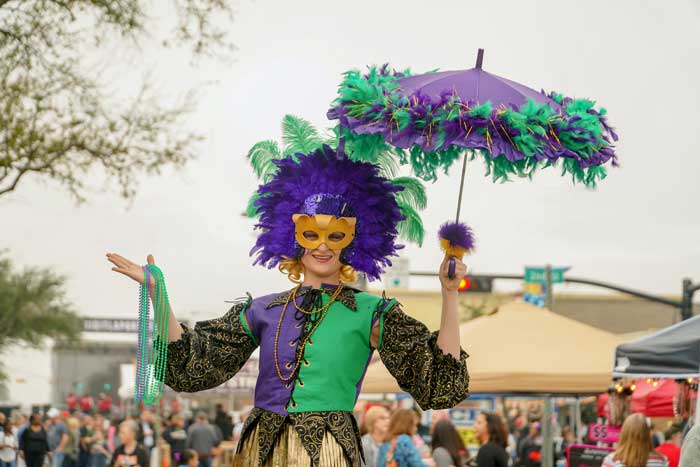 Mardi Gras - New Orleans, Louisiana
The Newport Folk Festival in Newport, Rhode Island
This annual American folk music festival is held in Fort Adams State Park.

It is one of the first modern music festival and continues today featuring many of the greats in regard to the folk genre of music.
This festival began 60 years ago and maintains its historic reputation.
Some examples of musicians who performed in years past and as seniors we remember are Taj Mahal, Joni Mitchell and Paul Simon.
The diversity of musicians preforming now continues to be outstanding.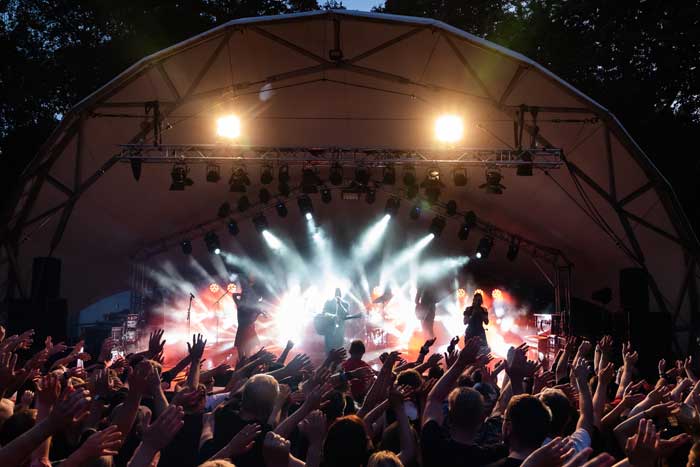 Newport Folk Festival - Newport, Rhode Island
Hummingbird Festivals
Hummingbird Festivals are held each year around the country.

These festivals are a best senior travel destination for those seniors who enjoy nature.
These family friendly events usually begin in March and continue through October.
Celebrating the hummingbird and often including other birds, they usually have hummingbird banding and Adopt-A-Hummingbird.
The warm state of Arizona has one of the largest festivals in the town of Sedona.
This festival runs for 3 days and is sponsored by the Arizona Audubon Society. Be ready for a good dinner and some great times.
The Sedona Hummingbird Festival usually takes place in July.
Some other examples of Hummingbird Festivals include the Alaska Hummingbird Festival or Nature Quest Hummingbird Festival in Utopia, Texas.
Travel New England

As residents of Vermont, we hold New England close to our hearts.
We have traveled extensively throughout New England and would like to share our personal insights of the area.
Vermont 
Vermont has a great deal to offer the senior traveler.

Many of the cities, such as Rutland or the state capital Montpelier, Vermont is small and historic.
Burlington, the largest city, still small by reference, has a downtown like no other with famous cobblestone Church Street.
Burlington also borders beautiful Lake Champlain.
Through this small state the scenery is gorgeous from wildflower fields and historic bans to breathtaking mountains.
Don't forget the skies because without the bright city lights, Vermont has incredible starlight at night.
A friend of ours visits every year in August to set out a lawn chair to view the meteor showers.
There are quintessential small towns and villages throughout the state to visit.
View the scenery especially in the Fall Foliage season when the Green Mountains and surrounding forests glow red, yellow, and orange.
You haven't seen fall foliage until you visit Vermont.
In winter you can ski Stowe Mountain, the Ski Resort of the East.
Instead, you might prefer to snowshoe, take a snowmobile ride or relax in front of a warm fireplace.
All of this available in Vermont , a best senior travel destination year-round.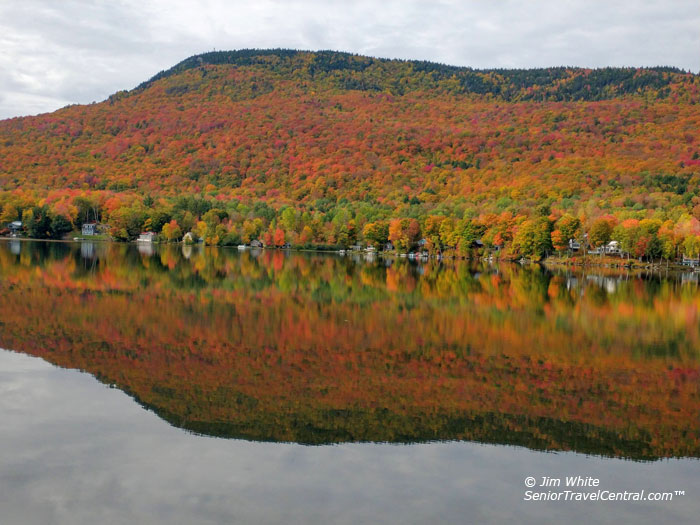 Mount Elmore Vermont in the Fall
Maine
Maine has variety from endless forests and lakes in central and northern Maine to the long coastline.

Wells, Maine has beaches that are easily accessible to seniors.
Nearby Ogunquit is home to Perkins Pier, a very popular quaint destination for shops, restaurants, and short ocean cruises. 
If you would enjoy traveling with young grandchildren, the off-season of early fall in Wells Maine is perfect.
When visiting you will see seniors walking along the extensive beach at low tide, older couples together holding hands or in a group with family or friends.
The scenery is lovely any time of day and the blue skies and cumulus clouds don't disappoint.
Lighthouse on the Coast in Maine
Cape Cod, Massachusetts
Cape Cod is a perfect best senior travel destination.

There is not a perfect time to visit this beautiful ocean destination.
Summer is the most popular time but some prefer the quieter seasons of Autumn and winter.
Well known for its beautiful beaches and quaint New England Towns, Cape Cod has much to offer.
You can enjoy a wide range of attractions and activities such as kayaking, snorkeling, boating, bicycling, walking.
There are many museums such as the Cape Cod Art Museum and the Natural History Museum among others.
Cape Cod has restaurants galore ranging from Clam Shacks to Fine Dining.
Cape Cod is extremely family friendly so bring the whole family along for a great time.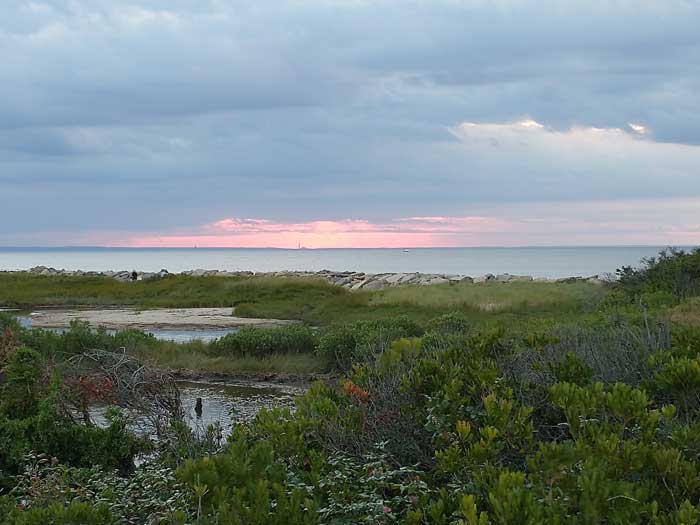 Cape Cod Sunset - Cape Cod, Massachusett
Boston, Massachusetts
If you are sports fan, Boston is a Historic City and home to Fenway Park.

The oldest stadium of the National Baseball League, Fenway Park is famous for its history.
Other attractions include the Museum of Fine Arts, the Museum of African American History, the American Museum of Science, the New England Aquarium, and the Boston Tea Party Ship and Museum.
The numerous fine restaurants and historic hotels will not disappoint.
Boston is fun for the grand kids too.
Bring them along and take them to the fabulous Boston Children's Museum.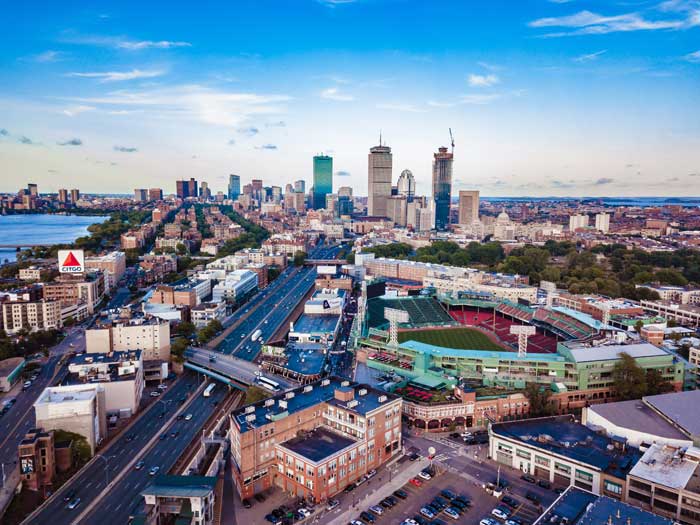 Fenway Park - Boston Massachusetts
 Popular Destinations for Seniors in the U.S.

National Parks
National Parks have a lot to offer older travelers.
The National Parks network contains some of the best travel destinations for seniors.

While the cost is minimal, the fun can be maximum.
National Parks are a wonderful vacation for the entire family to learn about conservation, wildlife and view amazing natural environments.
You can take advantage of the many Ranger Education Talks, Walks, or chats, take a hike of any length, go camping, or stay in a cozy cabin.
National Parks offer a more mellow pace for senior travelers.
Anywhere in Alaska
Yes, even Alaska can be a best senior travel destination.

Get adventurous and experience the wilderness of this incredible state.
Since Alaska is a popular destination for seniors many hotels supply mobility accommodations and swimming pool lifts are common.
Ride aboard a luxury yachts with pools, casinos, lounges and spas.
The ocean view and incredible scenery is breathtaking.
Philadelphia, Pennsylvania
Philadelphia, Pennsylvania is a wonderful travel destination for seniors.

Your bucket list won't be complete without a visit to the Liberty bell Center in Independence National Historic Park.
Didn't we grow up with history books that told of the famous cracked bell of liberty.
Longwood Garden's is nice in Spring and Summer with its 1,100 acres of stunning gardens and fountains in Kennett square. It is about an hour drive from Philly.
People our age remember the scene in the movie Rocky with Sylvester Stallone speedily climbing the steps of the great Philadelphia Art Museum.
It is worthwhile to climb more slowly for what we will see inside.
Please note that west entrance is wheelchair accessible.
All versions of mobility devises are welcome inside and there are elevators to each floor.
The Reading Terminal Market is an enormously popular large indoor market that is one-stop for sandwiches, pastries and more.
Philadelphia has restaurants and hotels galore.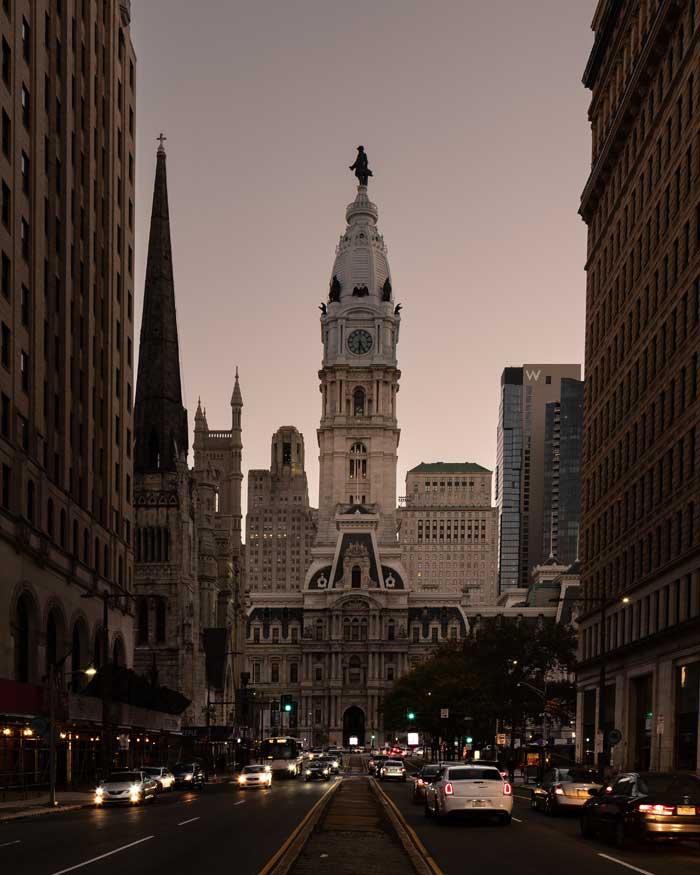 City Hall - Philadelphia, Pennsylvania
Santa Fe New Mexico
Sante Fe New Mexico is great because of its warm, dry climate.

Seniors can enjoy a historic walkable downtown that dates back to the 16th century.
The city is rich in Native American Tradition.
There are art galleries galore even displaying art by one of the most famous western United States artists, Georgia O'Keefe.
For those who like to adventure outdoors, there are surrounding mountains to hike or ski.
Colonial Williamsburg, Virginia
Colonial Williamsburg is a great option for baby boomers and older travelers.

History enthusiasts should learn that Williamsburg is considered to be one third of the "Historic Triangle" along with Jamestown and Yorktown.
For those who like horse-drawn carriages this popular travel destination is an ideal destination.
One top spot to see is Busch gardens a wonderful Theme Park ,a  perfect place for all ages.
Be a child again and ride the many rides. Many senior love to bring the whole family including the grandchildren to famous Williamsburg for a history lesson and a treat to Busch Gardens.
View the DeWitt Wallace Decorative Arts Museum and the Abby Aldrich Rockefeller Folk Art Museum.
Attend a concert at the Williamsburg Concert Hall.
One of the best things about this city is that it takes the history of America seriously.
Colonial Williamsburg continues to be the world's largest living history museum.
Set on 301 acres, there are reconstructed and historically furnished buildings that recreate Britain's largest, wealthiest, and most populated New World Outposts.
There are hundreds of costumed actors bring the pre-American Revolution to life.
San Diego, California
San Diego California, a city on the Pacific Coast of Southern California with a year-round mild climate is great for seniors.

Its hard to mention all the things to do for people of all ages. Visit Balboa Park which includes 17 museums, numerous gardens and the world-famous San Diego Zoo.
Located just blocks from downtown hotels, it is an easy day trip. San Diego is ethnically diverse, historical and high in culture.
San Diego has 70 miles of coastline.
So, it is fun to spend at least a day or 2 at the beach. Many watersports are available such as fishing, snorkeling, surfing, paddleboarding or ocean kayaking for those active seniors who are interested.
Again, it can be a good idea to travel here with younger family members or the grandchildren with a higher activity level.
You can take a boat tour while eating dinner afloat, rekindle some romance with a sunset cruise, or cast your line and do some fishing.
Nature lovers might enjoy a whale watch. San Diego is a popular tourist destination for many reasons.
BON VOYAGE!
We hope these recommendations and ideas that we found do in fact become your best travel destinations for seniors!